Sweets • Pasta • For gourmets • For vegetarians and vegans

Grand'mère offers you a wide assortment of Alsatian pasta as well as egg pasta to suit all tastes: "Specialties" with authentic Alsatian recipes and "classics" (spaghetti , macaroni , nests …) always with respect from the traditional recipe 7 fresh eggs per kilo of durum wheat semolina, the wellness ranges of organic or whole- grain pasta , the IGP-certified " Pâtes d'Alsace " Terroir range with 7 Label Rouge fresh eggs and the good taste of fresh pasta.

The Pastificio Di Bari Tarall'Oro was founded in 1982 in the peaceful countryside of the south-east of Bari, precisely in Turi. Initially as a tarallificio, this activity immediately set itself the main objective of being able to satisfy the needs of consumers. The great goals achieved in these years are reasonable preconditions: Tarall'Oro wants to distribute to the world foods that consumers recognize as excellent in taste and quality, which promotes proper nutrition.

Giuliano Tartufi ® was born from Giuliano Martinelli's hobby and passion, when he was a boy, before going to work, he went to the woods every morning to look for truffles with his inseparable dog. Giuliano Tartufi aim to spread their passion for true to everyone, bringing our culinary tradition and our typicality all over the world.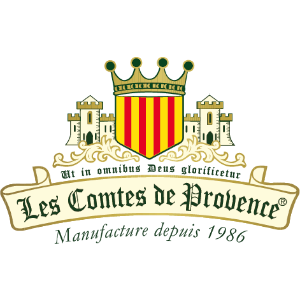 Agro'Novae is an independent family-run agri-food manufactory that creates, produces and sells fruit-based specialities and ingredients. Known for its traditional expertise and its special Living Heritage Company (EPV) manufacturing process, the company promotes its values through its brand Les Comtes de Provence: creativity, naturalness, quality and French and Provençal culinary traditions. Agro'Novae joined the PME+ community of engaged SMEs in order to express its commitments to local jobs, the environment and human values.

Immersed in the green valley of the river Ebro is the fertile region of Urzante. A region in the heart of Navarra, where in 1950 José Marín started in olive oil, distributing with his own truck, first only to the residents of his hometown "Cascante" and later to homes in other cities and towns from the surroundings. A high quality olive oil, made with the best olives and selected one by one.

Svansø dates back to 1975 when the company was founded by Peder Svansø and his wife Hanne. Peder Svansø was an enterprising businessman who wanted to diversify the business in several areas. So, during the 90s, he took over three factories which, among other things, made jams and dressings. However, it was important to Peder Svansø that only quality products carried his name. So then, as it is today, the focus was on the taste sensation and the carefully selected quality ingredients.
For vegetarians and vegans

Trevijano are a company from Navarra made up of people who have grown up surrounded by gardens, with respect and passion for the flavours of the earth. They explore new recipes by mixing new ingredients continuously, but they only sell the ones that they like to eat at home.

D'Angelo Pasta is a German family business based in Saarland. They have been producing BIO PASTA for 30 years. The products are made without meat and without eggs. Consistent rejection of the use of eggs in dough making is an important type for true noodle fans. The D'Angelo range includes 4 vegetarian and 8 vegan pastas.